Growth & Profit are Challenges that most Business Owners face today.
BBL provides affordable technology solutions & services for small businesses designed to produce more sales & more profit!
Helping Businesses Grow their Bottom Line
BBL Systems has been providing stores with unique solutions since 1986! Now with BBL Solutions we offer you loan & payment plan options, specialty POS software and website design. You need it, we provide it!

The ProfitSystem©
Most powerful, feature rich and easiest to use Point of Sale program on the market for ANY industry!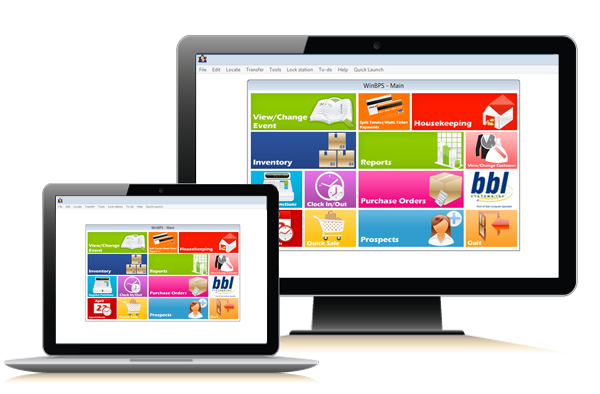 The ProfitSystem©  consists of bridal software, tuxedo software and prom software to optimize operations by reducing costs, increasing sales and controlling inventory of  retail stores. With over 1,000 clients spread all over the world utilizing our software, the ProfitSystem© has many years of development effort invested with the result being a powerful, easy to use Point of Sale platform.
Our Bridal, Prom & Tuxedo software provides a rich feature set specific to your industry including best practice features for point of sale (cash register), inventory, purchase orders, lay a way, event management, marketing and more. BBL's software solutions can be the best software investment that you can make for bridal, prom or tuxedo business!   We work with you to guarantee your successful implementation.
Point of Sale
The #1 Bridal Software - ProfitSystem©
Enterprise Bridal POS Software
The most powerful, feature rich and easiest to use Point of Sale program on the market for ANY industry!
Inventory Management
KEY feature of the ProfitSystem™
Powerful & Feature Rich
Retail Inventory Management engineered to provide the decision tools to keep buying to a minimum while enjoying enhanced sales.
Marketing & Automation
Enterprise-level power and marketing control
Highly effective marketing SOLUTIONS
Take Control. Whether SMS, email or voice-call, send the right message at the right time.
Event Management
Bridal Parties, Tuxedo Registry, Prom and more!
Mission Critical to the Success of any Shop
Providing the necessary tools to keep staff up-to-date on each & every customer with minimal effort and lightning fast access
ProfitSystem Features[/fusion_title]
We offer Custom Website Development for as low as $49 a Month*
BBL Solutions affiliate MarketYourShop.com provides beautiful custom website themes and hosting for all businesses! We bring your site or eCommerce site to life with a clean, professional and fresh new look online.
eCommerce Services
Give your customers the e-commerce experience they need!
We offer you time saving and affordable solutions for every aspect of your business!
everywhereRETAIL.com works like any web-site making it super easy to learn and use.
Inventory Management

Purchase Order Management

Hardware Independent

and much more!!